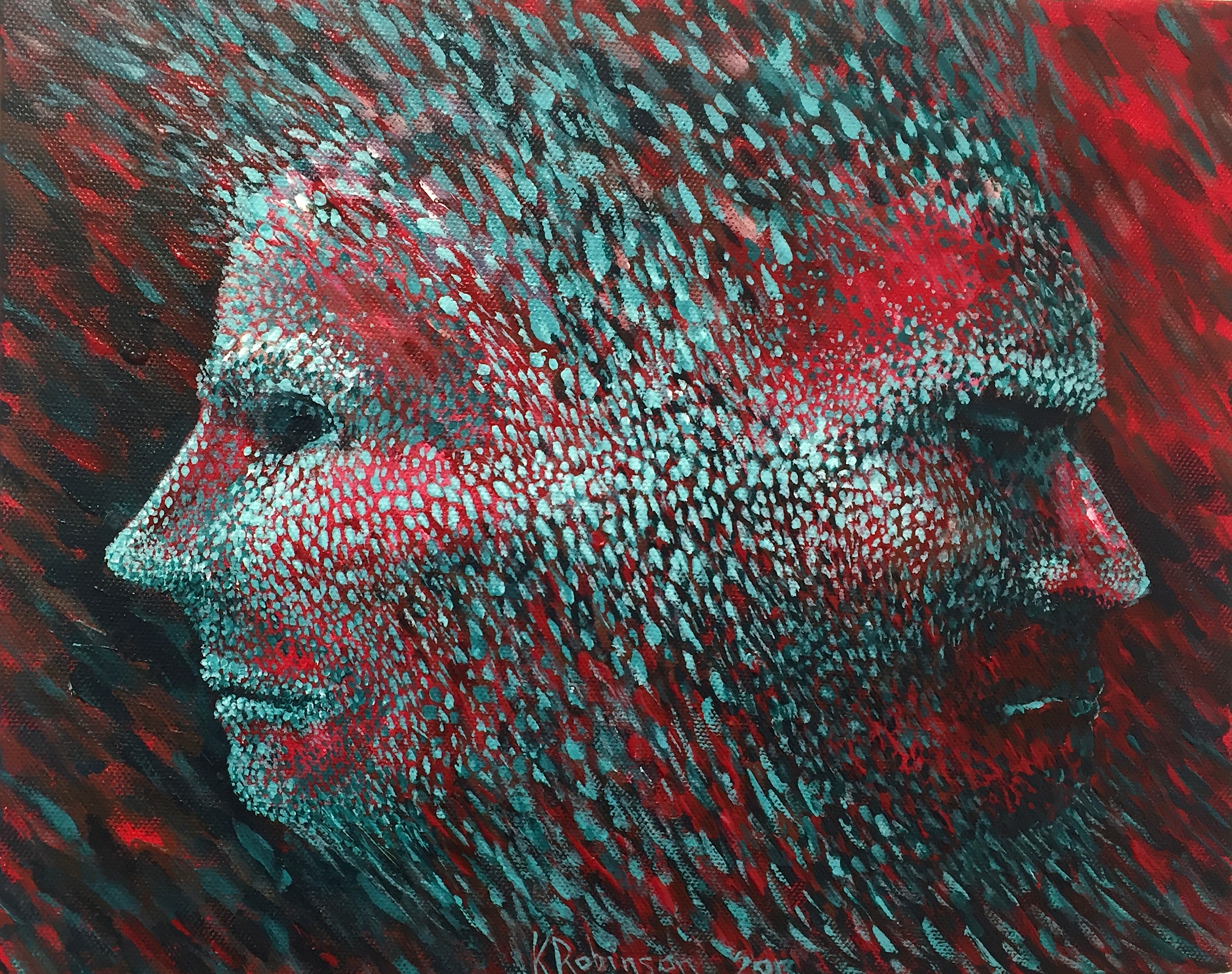 A Meeting of Minds
They have strongly different perspectives but they're seeking common ground. Maybe they've found it or maybe they never will.
Acrylic on stretched canvas, 11 x 14 inches (28 x 35.5 cm), $460 USD.
Personal Space
Three individuals trying to maintain their boundaries on a crowded New York City subway. Who's strategy is most successful?
Acrylic on stretched canvas, 40 x 30 inches (102 cm x 76.5 cm). $4800 USD. Fine art prints on canvas, ceramic tile, or archival paper also available.
Out of the Box
One evening at the local Artist Salon, I was gifted with an unusual perspective on the model showing the benefits of thinking outside-the-box!
Acrylic, 15 x 15 inches (38 x 38 cm), $675 USD.
Confronting a Black Dog
Winston Churchill described his periodic episodes of depression as "Black Dog." One day, I awoke in the presence of the black dog and forced myself to do something productive anyway.
Watercolor, 11 x 14 inches (28 x 36 cm), $375 USD.
Strength and a Blue Hat
This friend quietly resumed her active lifestyle even before her hair grew back.
Pastel, 9.5 x 7.5 inches (24 x 19 cm), $175 USD.
Independent Soul
The outdoorsman is always aware of the broad and distant horizons where he lives, even when sitting in a small room.
Pastel, 9 x 6 inches (23 x 15 cm), $135 USD.
R & R
A figure drawing from a live model that I did at our local Artists' Salon several years ago.
Pastel, 12 x 24 (31 x 61 cm), $295 USD.
Self Confidence
Her pose expresses an unwavering belief in her ability to succeed at whatever she does.
Pastel, 14 x 10.5 inches (36 x 27 cm), $175 USD.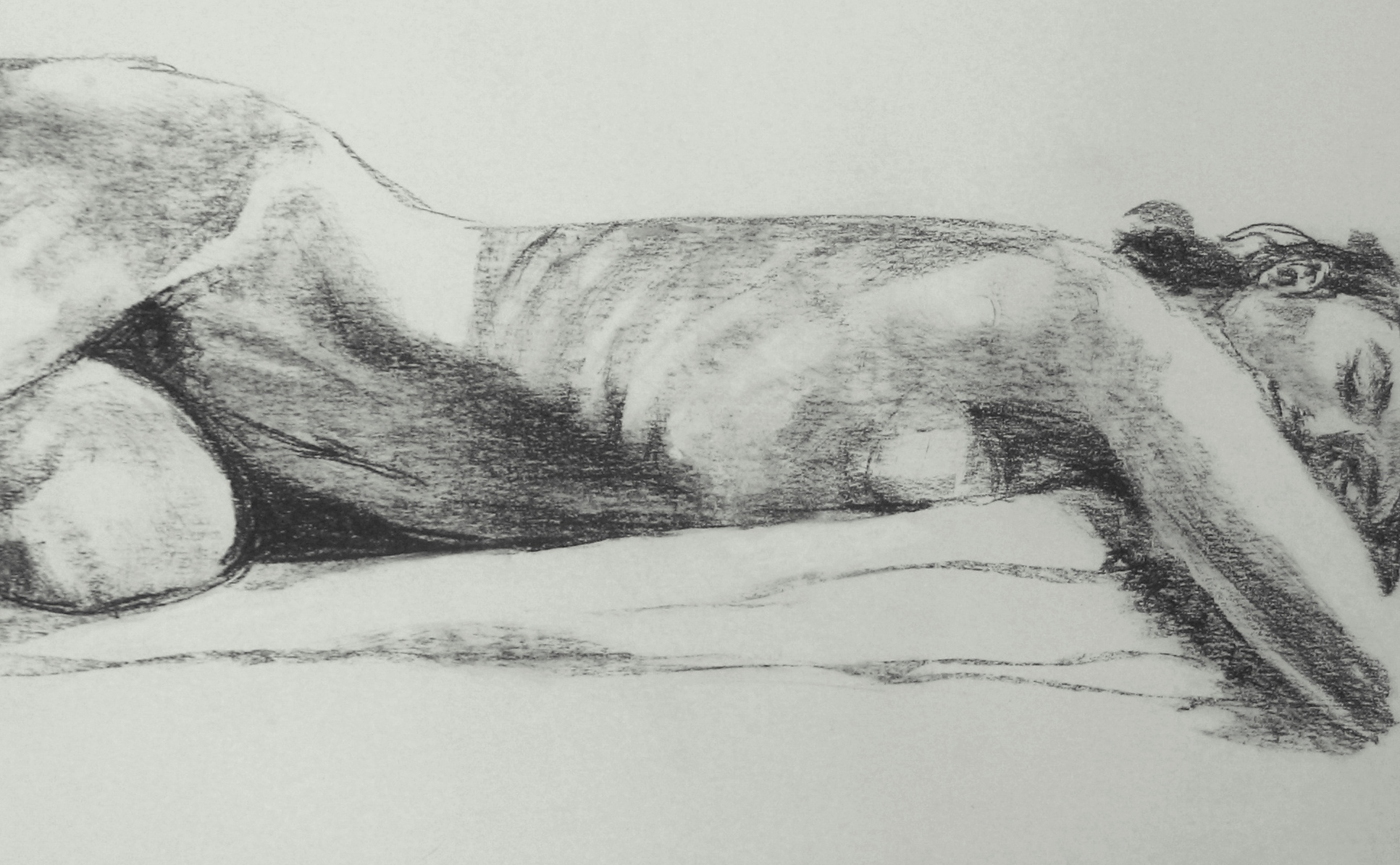 Dream
During our drawing session, she peacefully drifted off.
Pastel, 9 x 14 inches (23 x 36 cm), $190 USD
Grandma
My grandmother was a classy, elegant but strong and independent woman.
Watercolor, 10 x 7 inches, $175
Emerging From Chaos
This almost abstract acrylic painting not only looks 3-dimensional, it IS! I molded the face and background texture with a palette knife using indigo paint and gel medium, then painted over it.
8 x 10 inches, currently in a dark blue, metal frame. $320